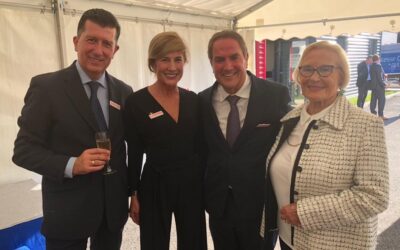 October, 2023
I want to share with all of you the pain of the death of Madame Roselyne Sibille, founder of the company CODIGEL, our strategic partner in France.
Her contribution to the hospitality equipment sector in France, particularly in the introduction of ice machines and professional hospitality equipment, is a testament to her vision and pioneering leadership in the industry. Furthermore, her support for the development of restaurant groups and chains is a significant legacy, her continued imprint on our sector.
A strong and advanced woman, one of those who later worked and have continued the fight day by day. A feminist without labels, cultured, intelligent and fun, an example for me.
I should highlight that Madame Roselyne Sibille has continued to be involved in the company and participating in the General Assemblies until she was 91 years old, which demonstrates her commitment and passion for the business that she helped found and develop. Her legacy will undoubtedly live on in the hospitality industry and she will continue to be remembered for her contributions.
She was a partner, friend and companion of my father, Octavio Cordón, and she made us participate in her way of understanding business and, of course, life.
My condolences to her family, to the members of the CODIGEL company and to all those who knew her. Her influence in the industry and her life dedicated to the business are worthy of admiration, and an example for me, for everyone.
A prayer for her soul, rest in peace.
Cristina.