This year we wanted to give free rein to the creativity and artistic expression of the youngest members of the ITV family. For this reason, we have organized the First Children's Christmas Card Contest.
The decision to choose the winning postcard has been very difficult. A jury formed by 6 people from Nexo and ITV has been established and they have been the ones who have evaluated each of the drawings. Finally, we want to announce that the winning drawing of ITV 2021 has been the one of:
Vicente Recatalà (6 years old).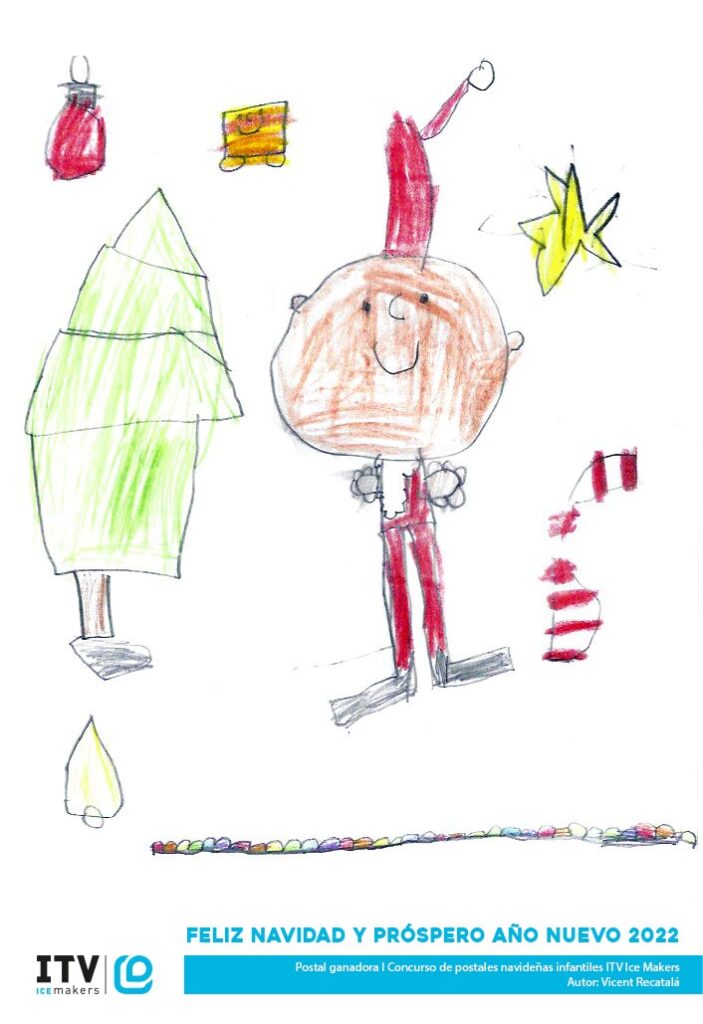 We would like to thank everyone for their participation and collaboration in this action that brings the whole team even closer together. All the little artists will receive a prize just for participating and the winner will receive a special prize.
In addition, all the drawings are displayed on the Christmas tree at the entrance of ITV Ice Makers.
PARTICIPANTS