A home ice machine is an investment in quality and convenience.
To have a machine at home that generates ice whenever you need it, without having to go to other places to buy it, it is something to consider, and more so in these times when we have to spend more time at home.
Kitchen Ice, home ice machine from ITV
These are some of the most important features of the revolutionary ITV machine for domestic kitchens:
It produces ice cubes of 22 gr each
The daily ice production is 13 kg
It can produce 12 ice cubes every 38 minutes
It can store 8 kg of ice
Dynamic ice production: more transparent ice, odourless and tasteless
It reduces the percentage of calcium carbonate
It fits standard kitchen furniture: dimensions are 60 cm width
It has easy handling and rear ventilation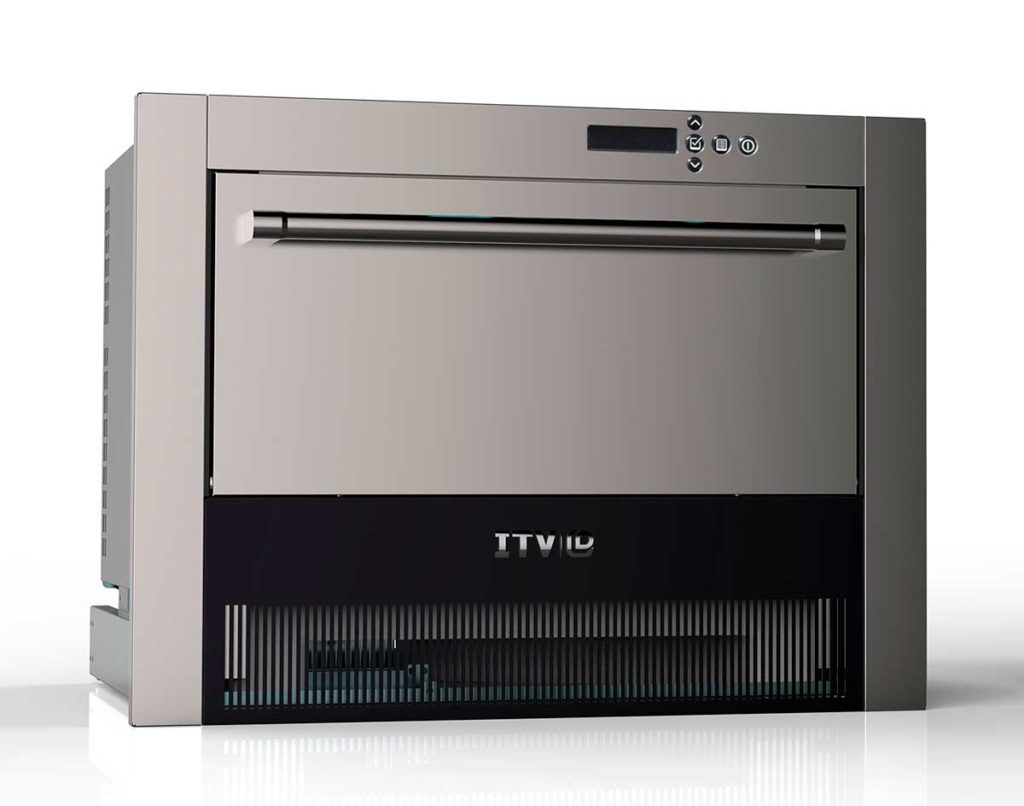 You can get the Kitchen Ice machine by contacting us.
The operation of this machine is simple: you only need to introduce water into the tank, then to program the amount of ice that you will need and, finally, just wait for the ice cubes to be generated.
Why have an ice machine at home?
These are the most important advantages you can get by having an ice maker at home.
Comfort
During these months, when we had spent so much time indoors, we have realized that appliances not only simplify our lives, but they can make it more pleasant, and so does an ice machine.
If you have a domestic ice machine you just have to turn it on and you can make the amount of ice you need.
Ice always available
Have ice at your disposal whenever, whatever the time, day or year season, without having to go to the supermarket to buy it.
These machines have storage compartments where the ice will be kept ready for you at the ideal temperature to last as long as possible.

Odourless quality ice
The ice that we make in the freezer ends up absorbing the smell or even the taste of other food, since it shares the space with meat, fish, vegetables, etc.
Healthy ice
Making them at home guarantees that you have ice of the highest quality and hygienic standards. The ice that we buy in supermarkets or gas stations goes through the industrial process of manufacturing, bagging, transportation, and distribution at the point of sale, where they can come into contact with other products or lose their shape during said process.
With your ice machine you have total control over the product, guaranteeing its food safety.
Space savings
Surely when you organize dinner parties or very large gatherings, such as a Christmas dinner or a birthday, the space in the fridge and freezer begins to become a problem: cakes, desserts, bread, products that you have frozen … too many things and there's no space to even add a couple of bags of ice.
If for specific moments you will need a large amount of ice, you do not have to depend on the capacity of your freezer. With an ice machine you will have the quantity you need always available.
Your moment of leisure and relaxation
The ice machine will offer you moments of relaxation when you need it and it will be the centre of your family gatherings or unexpected visits, when you might want to be ready to offer cold and refreshing drinks.
Alternative uses
In addition to cocktails, we can use ice to treat health-related issues such as treating bruises, toning the body or doing beauty treatments.
The importance of ice in beauty and health
In addition to cooling our drinks, having ice at home can come in handy through more applications. More and more beauty treatments make use of ice due to the benefits it has for the skin. An example is the use of ice in massages to have a smooth and toned skin.
Ice is also widely used on bruises and injuries to reduce inflammation and relieve pain. There is nothing worse than bumping your foot, going to the fridge for ice and seeing that you don't have it.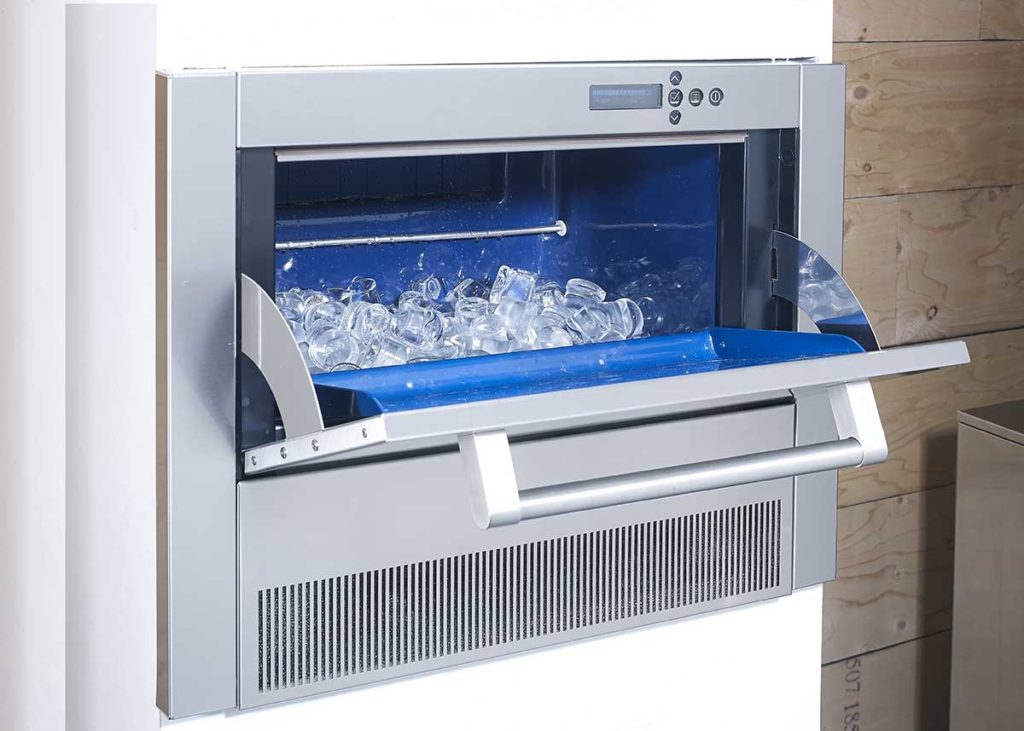 Experience in the ice machine industry
At ITV we have more than 35 years of experience, offering an honest service to all customers who wish to purchase a home ice machine or one to install in their place of work.
We are a family business, and we have a clear objective: to build a great relationship between clients and suppliers, which is long and lasting, understanding and satisfying their needs, through the most personalized manner possible.
The purpose of this action is to ensure that, in both cases, you can have ice in perfect conditions whenever you need it.
In addition to our commercial department, we have a powerful research and development (R&D) department, which is fully dedicated to achieving, thanks to the technological improvements that the market offers us, new functionalities in ice machines, which they will make the life easier for the final consumer.
Our excellent technical service is in charge of covering all the necessary services for the client: repairs, maintenance or any type of problem that may arise.