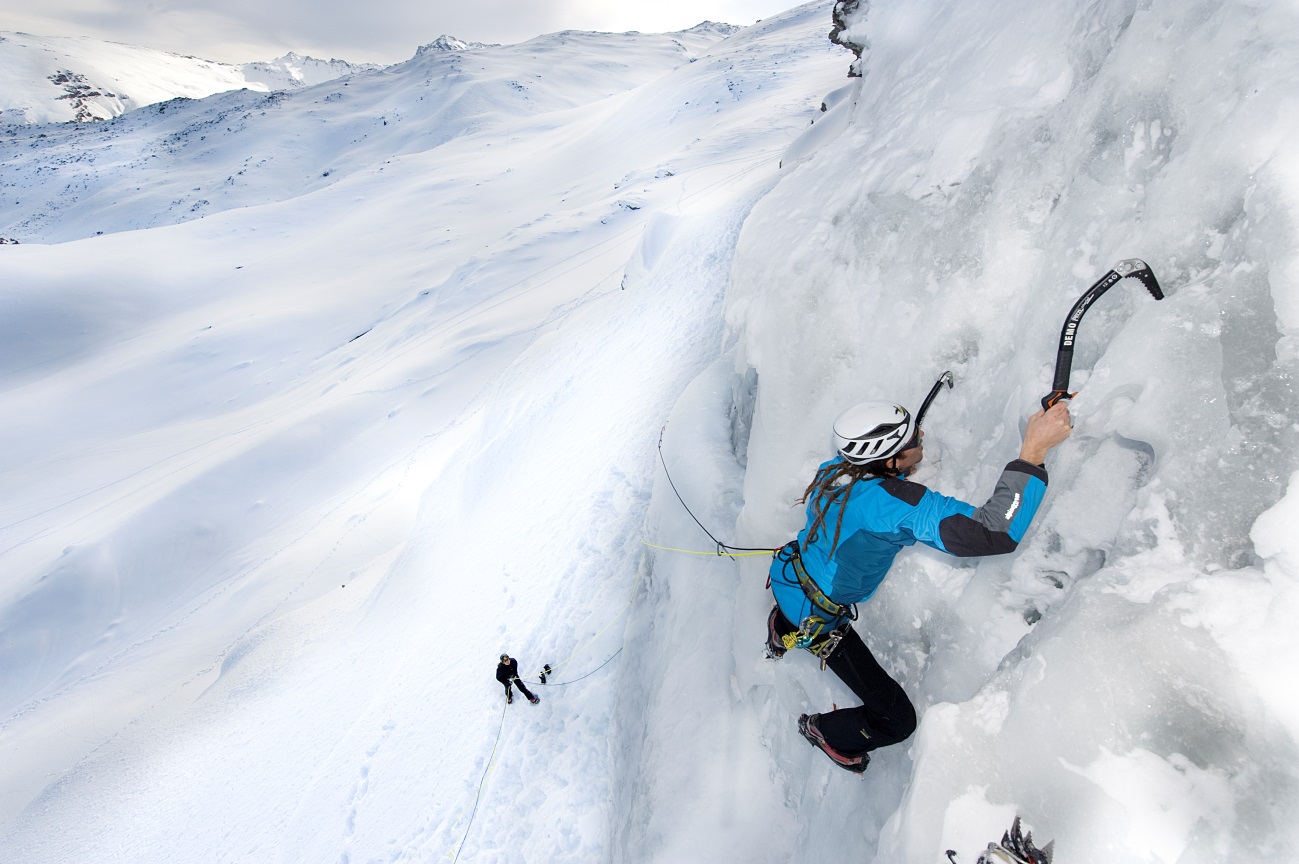 En ITV Ice Makers somos fans del deporte. Mes a mes, empleados, directivos y gente cercana a la empresa participa con nuestro equipo en running, triatlón, ciclismo y otras muchas actividades. Es por ello que ahora nos estamos planteando seriamente ir un paso más allá y probar una disciplina que nos encaja como un guante: la escalada en hielo.
¿En qué consiste? La escalada en hielo es una modalidad deportiva que consiste en ascender por formaciones heladas en montañas o en cascadas de hielo. Su práctica requiere el uso de material específico que permita al escalador progresar en terreno helado como los crampones, que se colocan en las botas, el piolet, herramienta que hay que clavar en el hielo para poder impulsarse en el ascenso, o piolets en el caso de tracción y los tornillos de hielo para la protección en la escalada.
Eso sí, la escalada en hielo no es un deporte para cualquiera. La precaución y la experiencia son fundamentales a la hora de practicar esta actividad. El hielo se forma exclusivamente en invierno o en zonas muy frías del planeta, pero, debido al alto riesgo de desplome en según qué condiciones climatológicas, el escalador debe conocer bien el terreno y ser cauto en todos sus movimientos y decisiones. Al igual que en la escalada deportiva existen grados de dificultad y diferentes modalidades como la dificultad.
A nivel competitivo, la escalada en hielo es la última disciplina deportiva que ha sido reconocida como modalidad competitiva, pero su espectacularidad hace que gane adeptos día a día. Pese a que la primera competición de escalada en hielo fue organizada en 1912, no fue hasta La Asamblea general de la UIAA en Flagstaff (Arizona), en 2002, cuando se reconoció esta modalidad deportiva. En España no existen aún competiciones oficiales a nivel nacional de escalada en hielo, por eso, de momento, solo se puede practicar individualmente y por superación personal.
Have you heard of ice climbing?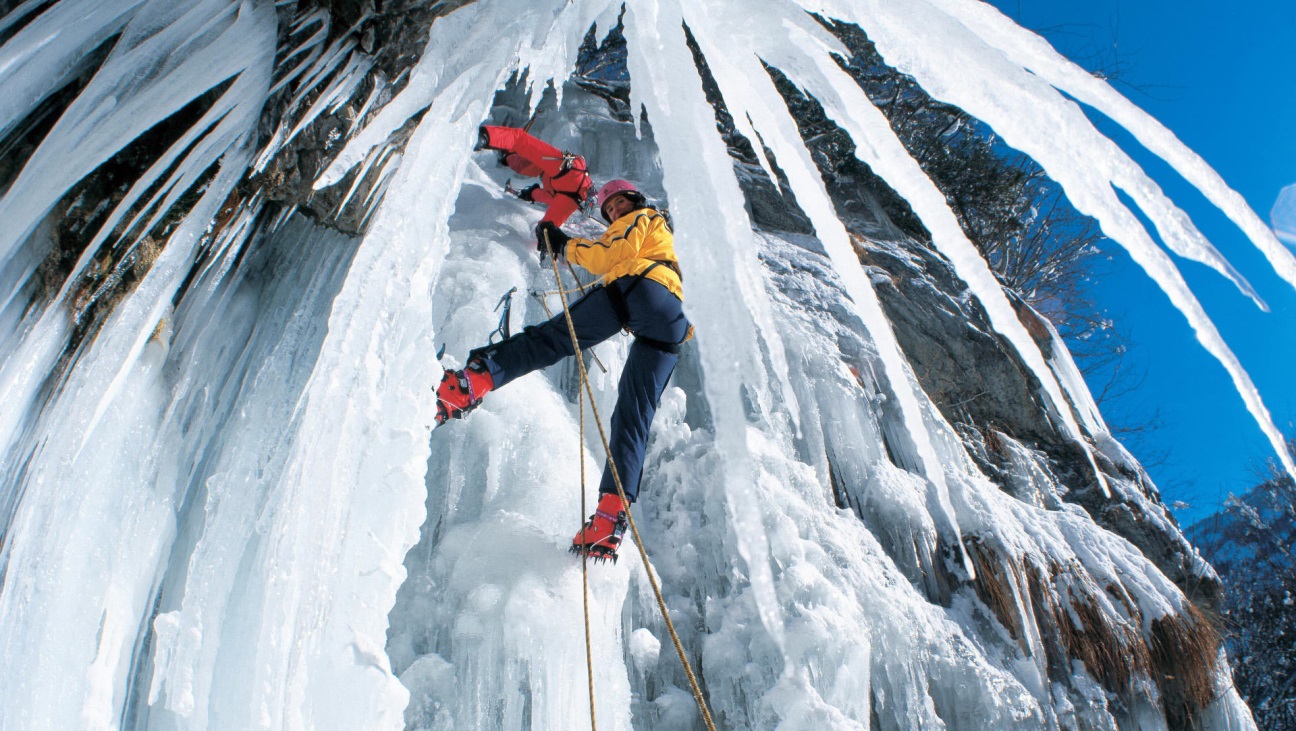 At ITV Ice Makers we love sports. Every month, employees, executives and people close to the company take part in our running, triathlon and cycling teams and many other activities. For that reason, we are seriously considering taking one step further and trying a discipline which fits us perfectly: ice climbing.
What's it about? Ice climbing is a sport consisting in climbing up frozen walls in mountains or ice waterfalls. It requires the use of specific material which allows the climber to go up on frozen ground, like crampons, which are fitted to boots, the ice axe, with which you stab the ice for going up, or ice axes for traction and ice screws for protection on the way up.
But, hey, ice climbing isn't a sport for anyone. Precaution and experience are crucial when practising this sport. Ice forms exclusively in winter or in very cold areas of the globe, but, due to the high risk of collapse in certain climate conditions, the climber must know the ground and be cautious in all his or her moves and decisions. As with sport climbing, there are difficulty degrees and different disciplines.
In competition, ice climbing is the last sports discipline to have been recognized as a competitive discipline, but its spectacularness grants it lots of enthusiasts. Although the first ice climbing competition was held in 1912, it wasn't until the General Assembly of the UIAA in Flagstaff (Arizona), in 2002, when this sports discipline was recognized. In Spain there aren't official ice climbing competitions yet. That's why, for the time being, it can only be practised individually and out of self-improvement.