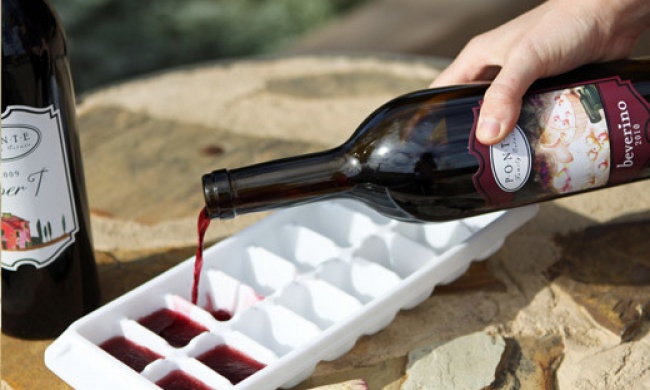 Ice is a fundamental element in the day-to-day of human beings. It has multiple uses in everyday life. Some of which we are even unaware of, although we have already tried to gradually reveal them to you in this blog. However, if there is one use we have on hand in our freezer, these are the ice cubes that we mainly use to chill drinks and foodstuffs.
The best is to have a machine to do ice cubes at home. In ITV Ice Makers we offer you the perfect machine to enjoy a gourmet ice cubes in your kitchen.

We talk about 'Kitchen Ice', which allows us to manufacture cubes that fit perfectly with the premium drinks served at parties, celebrations or after a quiet dinner. However, there are other uses we can give to the ice:
1-WINE
When we have wine left over from a bottle we have opened, we can make wine ice cubes that we can use in the future for cooking or even to drink. The amount contained in an ice cube will be perfect for mixed drinks and for preparing meals.
2-COFFEE
In order to prevent coffee with milk from becoming watery, instead of adding ordinary ice to it we can make coffee ice cubes and then add milk to them.
3-SUSHI
Using an ice mould can be the perfect option for ensuring that your sushi is small and uniform. You will thus avoid producing large and disproportionate portions, and the presentation will look better.
4-PEACH
If you make a peach purée and freeze it, it may then be used as the ideal complement for any dessert. Or you can even just pour condensed milk on top and enjoy the flavour.
5-WATERMELON
Another option, with fruit as the protagonist, is to freeze watermelon. Although this is a trick more in keeping with the summer months. In order to make watermelon cubes all you have to do is to put it into the freezer and then cut it up. You don't need a mould. It will look just like the image above.
6-FLOWERS
In this case, the idea is not to freeze the flowers for them to be eaten, but it really is very useful to prepare a romantic evening where a good cold drink for your to share cannot be missing.
7-CHOCOLATE
Cheer up your glasses of milk with chocolate ice cubes. It's easy, cute and much tastier than the classic cocoa powders. Try it at home!
8-CHOCOLATE COVERED STRAWBERRIES
Similar to number 7 but with an even better touch. Spray the tray with a little oil, pour in the previously melted chocolate and then put one strawberry into each compartment. It is the most delicious and easy thing that you could try.
9-YOGURT
This is a good way of keeping yogurt that is about to reach its expiry date. On top of which it tastes as good as it did on the first day. There's nothing like trying frozen yogurt.
10-ICE-CREAM
And following the steps for frozen yogurt, the ice cube tray can be the ideal place to create ice-creams with many other flavours. All you have to do is to pour the contents into a mould and create a superb presentation for your desserts.
But remember, at the end, the more economical, healthy and durable over time is to have your own home ice machine and fabricarte your own cubes.